You are viewing an archived issue of the newsletter.
Click here to have future issues delivered to your inbox
Daisy Swan & Associates - Spring 2010 Newsletter
What a Difference a Year Makes
"Proper enthusiasm opens every door" - from The I Ching or Book of Changes, by Brian Browne Walker
At Daisy Swan & Associates, we started 2010 with several job search support groups that have been fun and energizing. The word 'enthusiasm' springs to mind as I think of those who have come through our doors so far, this year. There is a new energy that we see in each person and each group. While last year at this time, we were all so afraid, now there seems to be a kind of anticipation and eagerness. Of course, there's still the frustration of not having figured out what this new time in the world is going to bring, but something seems to have shifted. The sense that we all seemed to feel last year – that the sky is falling – can be put to rest. And now we can turn to other myths that no longer serve.
My favorite myth, which starts early and is held deeply, is that we will each find something to do for the rest of one's life. As a career coach working with individuals of all ages, I can confidently say that – barring some rare individuals who were struck at an early age by a deep and abiding passion for something like medicine or writing – most people will find that careers and career interests change as we evolve and grow. And in fact, these changing needs and interests are what propel us to continue to find new ways of using our talents and gifts with more facility and deepening knowledge. Especially in this time of tremendous technological change and our global economy, career change borne of personal interest and increasing (and certainly at this time, decreasing) opportunity is inevitable.
While most of us would like to believe that we will find a way of working that is stimulating for us indefinitely, I've found that even those with the best laid plans find that they, or their circumstances, change, leading them to reconsider their needs and desires. The more resolutely held this belief is – that there should be something that will stick for the entirety of our working lives – the more frustrated the person. Those who are more open to the 'lifelong learning' model of career development, and self-development, have a greater opportunity to move creatively and effectively into – and out of, when necessary – career opportunities.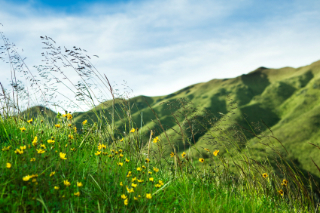 As this very green spring is upon us (here in California, anyway), I get the sense that renewal is around the corner. And to mark this trend, we are hosting a panel discussion which is all about change and renewal: "Extreme Career Transition", to be held on Thursday, April 8th, 6:45 PM – 9:00 PM (location TBA). As with previous panels we've hosted, this promises to be an inspiring evening of conversation with the five confirmed panelists, who have each made courageous and life-altering changes in their work-style. You'll hear how they made their decisions, and how their actions brought them to where they are now.
You'll meet Brooke Loesby, a young attorney who had a plum position but chose to step out of the stress of big-firm law, and into the realm of helping other attorneys find new paths; Jennifer Sudarsky, MD FP, a journalist who decided to become a doctor, now focusing on holistic health for women; Richard D. Russakoff, an entertainment executive who now manages money and wealth development; Madeline Wade, who spent 17 years as a Procurement Manager at Fair Isaac Corporation, and is now a Master Somatic Coach practicing somatic bodywork; and Michael Rasky, a realtor who saw the writing on the wall, and transformed his interests into his day-to-day business and passion, and is now an interior designer with his own firm, Modern Nest. Our events are always designed for learning and exchange, and there will also be an open networking portion of the event. We hope you'll join us to meet others like you who are curious – and maybe ready to take a bigger step than they'd previously thought.
While the latest news shows us that unemployment numbers are still quite daunting, here at Daisy Swan & Associates, we are still hearing of people getting jobs, and companies willingly talking with candidates – there is definitely an up-tick in hiring and opportunities for "real" or informational interviews. We have several clients who have new jobs, despite the odds that we're all facing – it never helps to give up hope.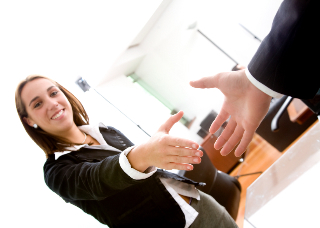 Quote Me On That...
Over the past several years of holding teleclasses and coaching groups, I've sent out encouraging quotes that, I've been told, have been helpful to the class or group recipients. This spring we are launching a delivery system to broadcast these quotes which are intended to be reminders; reminders to lighten up, to inspire, and to toss a little perspective on the state of change. If this sounds like something you'd enjoy, please sign up to receive these regular quotes via email, here – and know that these will only show up in your in-box once every three or four days. Just often enough to surprise and inspire you.
As far as news from this front, I have been asked to participate in a host of upcoming panels, webcasts, workshops, and even an Internet TV show, as a career, employment, and life coaching expert. I will be appearing on a popular webshow called "Issue Café", as an employment expert speaking to low-income, single mothers trying to figure out work/life balance. This show will be airing at some point after April 25th, here: pic.tv/issuecafe. I have also recently contributed to a site called SingleEdition.com, where I speak about different LifeStages and change in both careers and relationships.
Last but not least is my exciting news that – no not a baby – but a book! I'm expecting to be delivering my bundle of joy this spring or early summer. You know about due dates…they rarely deliver on time. I'm excited and enthusiastic about finally completing something I've wanted to achieve since I was 10 years old – a book that can be helpful and easily digested by people of all ages and in all LifeStages, as they decide to make changes in how they work. Keeping it simple, this book is a cross between a guide and a list of clues to encourage anyone to take the slightest of steps which can open up new perspectives, possibilities and opportunities – if you're open to them. You'll learn more about the book and the absolutely necessary book PARTY, by staying tuned via my new Facebook fan page – if you like that sort of thing, become my fan, now! You can also follow our activities at Daisy Swan & Associates, via Twitter.
New Job Search Support Groups and Exchanges will continue to be offered in the coming months, as well as more new programs. Let us know if you have any ideas or requests for certain kinds of programs – we're all ears.
Here are some springy, and important, books with an eye towards greater satisfaction – you can also find a wealth of resources on my site, from suggested reads, links to helpful sites, a Q&A with me, newsletter archives, and more:
New and Selected Poems: Volume One
, by Mary Oliver (for pastoral perspectives)
Awakening Joy: 10 Steps That Will Put You on the Road to Real Happiness
, by James Baraz & Shoshana Alexander
Drive: The Surprising Truth About What Motivates Us
, by Daniel H. Pink
Getting Real: Ten Truth Skills You Need to Live an Authentic Life
, by Ph.D. Susan Campbell
We've Got Issues: Children and Parents in the Age of Medication
, by Judith Warner
And for those of you who are in the process of updating your résumé, you can sign up to receive a FREE résumé template from Daisy Swan & Associates; the signup box is located right on our home page. And please feel free to tell your friends and colleagues about our FREE résumé template.
As my teacher, Richard Strozzi-Heckler, Ph.D. says, "Take it easy, but take it!"
With love and gratitude,
Daisy