You are viewing an archived issue of the newsletter.
Click here to have future issues delivered to your inbox
Daisy Swan & Associates - Summer 2010 Newsletter

This month I'm turning my attention towards entrepreneurship. I'm very curious to hear about any entrepreneurial ventures that you or anyone you know has started in the last year. My hunch is that there are all sorts of businesses getting their start in kitchens and coffee houses, which we'll be hearing more about in the next several months. Necessity, after all, is the mother of invention, and we are a nation of hardy and creative souls. Many of our clients are looking for stability and safety in a corporate setting. Not sure if this is an oxymoron.
One woman I've had the good fortune to get to know is Amy Swift, who launched SMARTY LA, a forward thinking group for women wanting to start their own businesses. You can check out the various offerings of SMARTY LA at www.smartyla.com. I'm happy to announce that our clients are now being offered a discount on membership fees for SMARTY LA, so if you've been one of our clients and are interested in joining, let me know and we'll give you our special code so that you can get involved with these smart folks.
Happily, we do know of clients and friends landing excellent positions with great companies, and we also know of plenty of people laying the necessary groundwork to set themselves up for the fulfilling careers that they've longed for. Life, no matter what we're doing these days, seems to take more courage and creativity than ever – not to mention a sense of humor! This brings me to the entrepreneurial musing I've been doing lately. In thinking about how my life works, and others who I know who are at the helm of their own endeavor, I've come to see certain attributes and characteristics that we all seem to possess. Many of us have no idea just how brave we are. How brave are you?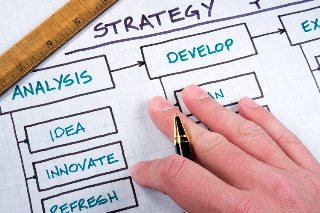 Entrepreneur Characteristics – The 5 "C's" of Success
Merriam-Webster dictionary defines an entrepreneur as "one who organizes, manages, and assumes the risks of a business or enterprise." That's true, of course, but this definition doesn't tell the whole story – namely the entrepreneur characteristics that define their success and, more importantly, the intrinsic drive it takes to achieve that success.
There are 5 entrepreneur characteristics that are common among anyone who strives to start and run his or her own business. These characteristics are found in entrepreneurs at any age, in any industry, and at any socioeconomic level.
The 5 "C's" of entrepreneur characteristics are:
Commitment: An entrepreneur has to be 100% committed to his or her idea, vision, product or service, and business strategy to achieve his or her goals. Call it dedication. Call it perseverance. By any name, commitment embodies the daily drive to take another step closer to his or her dream, to stay focused, and to work tirelessly in the face of adversity.


Confidence: Confidence goes hand-in-hand with commitment. Entrepreneurs have to believe in themselves and believe in what they're doing. Whether it's creating social change, inventing a new product, or improving a service, confidence is an entrepreneur characteristic that enables them to strive under pressure and be a strong leader.


Creativity: Entrepreneurs are creative by nature. They have a knack for seeing things from a different perspective than most people, and then developing an inventive product or service to improve other people's lives and businesses (and sometimes both). It's said that entrepreneurs are born. If so, creativity is an innate characteristic that causes entrepreneurs to see the brick and imagine the building.


Courage: An entrepreneur has to be courageous. After all, it's scary to venture out on your own with little more than a dream and the passion to create something out of nothing. Courage is a trait of entrepreneurs that gives them the grit and conviction that success is possible if they never stop working towards their goals.


Collaboration: Entrepreneurs are born leaders, but they also know they can't do everything themselves. They see the big picture and bring others on board who share their vision and fulfill a key part of their business. Leadership and collaboration enable them to beat their competition because everyone works as a team to achieve a specific goal.
While these are only five of the many entrepreneur characteristics, they are all critical for someone to carve their own path in business. Whether his or her desire is to make money or improve the lives of others (or both), he or she almost undoubtedly personifies the 5 "C's" of entrepreneur characteristics.
Do these characteristics sound strangely familiar? Are you an entrepreneur that needs a jump-start with your business? Daisy Swan & Associates specialize in career coaching to help nurture these traits for those who hear the call of their own venture. We also support people in recognizing and pursuing other career paths when confusion sets in, and they feel overwhelmed by the options of what to do next.
We'll be offering a new group for those of you considering these new options, starting Wednesday, June 23rd, 7:00–8:30 PM, at our new office, 11620 Wilshire Boulevard, Los Angeles, CA 90025. To learn more about this group, please click here. If you're interested in one-on-one coaching, give us a call at 310-820-8877 or email anna@daisyswan.com. We're happy to answer your questions. You can also sign up for our motivational quotes, here – we know these are helpful to some of you looking for inspiration, now and again. New events will be posted on the site soon, but you can also follow us on Twitter and Facebook for updates. If you have questions you'd like answered or would like to attend events about careers or business, let us know your thoughts! We'd love to be the resource that you need.
I am also pleased to announce that I have been asked to participate on a couple of upcoming panels, as a career and entrepreneurial endeavors expert. I will be speaking on a panel of coaches at an upcoming Broads Circle Breakfast Event, to be held on Tuesday, July 13, 8:00 AM, at CNSI at UCLA. The panel, called "Tips from Top Coaches: How to Drive Revenue", will cover income generation and business building in this economy. I will also be part of a panel called "Tell Me About Me..." at the June 22 "OM Sessions – Los Angeles" conference, to be held at The Los Angeles Convention Center. The panel is geared towards office managers who want to learn more about office and operation manager positions, regarding what they can earn, job strategies, and charting their own career path.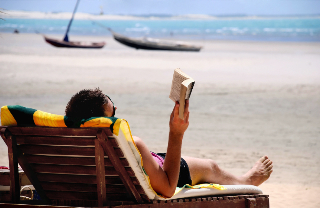 For your summer reading, here are a few great picks to keep you thinking and sharp, as well as some magazines, to which you may want to invest in a subscription – you can also find a wealth of resources on my site, from other suggested reads, links to helpful sites, a Q&A with me, newsletter archives, and more:
Linchpin: Are You Indispensable?
, by Seth Godin
The Second Half of Life: Opening the Eight Gates of Wisdom
, by Angeles Arrien
Good in a Room: How to Sell Yourself (and Your Ideas) and Win Over Any Audience
, by Stephanie Palmer
And if you are looking for co-working spaces, here are two resources I have found; these are both located in Santa Monica:
For those of you who are in the process of updating your résumé, you can sign up to receive a FREE résumé template from Daisy Swan & Associates; the signup box is located right on our home page. And please feel free to tell your friends and colleagues about our FREE résumé template.
And last but not least, please keep your eyes peeled for the launch of my new book, "Easier Than You Think: Simple Actions to Spark Authentic Career Change", which will be released late summer!
With love and gratitude,
Daisy