Interview Coaching & Job Interview Preparation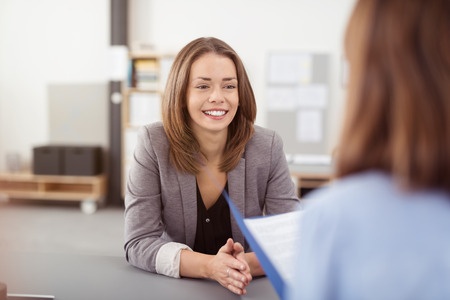 When you strategically prepare for a job interview you are 75% more likely to get the job. So let's get you ready to be your most confident and prepared self so that you land this next job. Interview coaching helps you organize your thoughts and goals so you're sure to go after jobs that line up with your goals AND your values.
Practically speaking, some employers will put you through several rounds of interviews, including panel, video, skype or other remote services, and multiple one-on-one interviews. Job interviews can be nerve-wracking for the savviest of people! In my career, I have worked with hundreds of people on their interviewing preparation and the results have been excellent.
Interview coaching prepares you to:
Know how to talk about yourself with ease, intelligence and calm and even humor to develop an easy rapport with interviewers
Overcome your hesitation with the questions that still make you jittery
Know just how to deal with your hot spots and your nerves whenever they appear
Connect with your confidence and your super powers to answers those tricky questions so that you really connect with your interviews and land the job.
Along with Interview Coaching, I also offer resume coaching to make sure that the documents you share with prospective employers match up with the unique skills you offer.
Resume Review & LinkedIn Presentation Coaching:
Having a well-crafted, targeted and easy to digest resume is essential for your successful job search. One-on-one Resume Coaching gives you an edge in the job search. Everyone we know is uncomfortable about writing or updating this essential marketing tool. I'll help you get past this roadblock and feel great about the process!
Together we will:
Edit your resume so that it speaks directly to the needs of your prospective employer, and accurately illustrates your transferable experience and skills.
Customize the resume to target the many different jobs you are interested in.
Add more result orientation and edit so you speak the language of your next job, rather than the one you 'speak' every day at your current job.
My resume writing process simplifies and lightens your load.
I've been writing resumes with clients for decades, and with my extensive background you can be certain we're covering the most up-to-date and important information, so you'll get the real scoop so that you get noticed. Included in this service is support on how to write an effective cover letter that is simple but impactful.
Updating your LinkedIn Presence
Used by recruiters, employers, and others looking to connect in a professional manner, your LinkedIn Profile is one of the most important aspects of contemporary career management.
 Resume Review and rewrite paves the way to:
Strategically update your LinkedIn Profile to give prospective employers a more complete and consistent understanding of who you are.
Increase your visibility for executive recruiter searches
Proactively present yourself as you want to be known by others.
Connect with others for professional development, new contacts who possess news of unlisted job openings and contract opportunities
For more information or to begin coaching, call 1-877-872-3929 or email [email protected].